Testimonials

NunonaBike.com Motorcycle Couriers
Attention all you Non-Believers!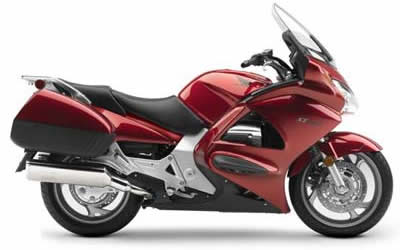 Nun on a Bike like to be a bit different than your average Motorcycle Courier service and of course we offer a Superior Service!
Are you still a Non-Believer? Read what our customers and congregation are saying about us and see the light!...
---
Having phoned numerous companies I came across Nun on a Bike, and can honestly say I will use their services again. Blackbox needed some documents delivered from Maidstone to Essex and it was time critical. Ian from Nun on a Bike was prompt helpful and very informative at all stages, it was good to know my package had arrived safely the minute he passed it over. I would have no hesistation in recommending him to anyone.
Nichola Graves, Blackbox Document Solutions
---
A1+ Service from these Nuns! I had a one off critically urgent consignment that had to be picked up within half hour and taken to Heathrow on a very busy Wednesday rush hour. Having phoned 8 national and local couriers found on google, none of which could help, I then found and called NunonaBike... why did I not call these people first!!! NunonaBike offer an exceptional service, at very reasonable prices. They are extremely professional and care about the service they provide to their clients. I would recommend their services 100 times over, they are a pleasure to deal with – Thank you Nuns, you sure rescued me!
Mel Bolton, Sales & Marketing Manager, OCS Group UK Ltd
---
A quick note to thank you for the professional, efficient and speedy service that you provided last week. I was thrown the challenge of getting a package from Cirencester to Kent "by this evening" at 4 o clock last Friday afternoon. To google your service and have you respond, and react within the hour was just such a relief! As a PA, a list of contacts of reliable services is a must... I have added you to my list of "will definitely use again"! Thank you also for the texts to update me, right up to package delivery. I could sleep well knowing for sure that the parcel had been delivered.
I would recommend your service without hesitation.
Kind regards, Jo
Spitalgate Dealer Services
www.mitsubishi-cars.co.uk
---
We are a company with offices in London and Goudhurst and have been using nun on a bike on a regular basis for over 5 years and have never been let down. Nun on a bike comes highly recommended – documents are always collected and delivered on time – we wouldn't use anyone else for our domestic courier deliveries.
---
Thank you so much for coming to the rescue last Saturday. Lots of companies advertise that they provide a Saturday service – but most of them don't actually do so. One major company told me that yes, they do deliver on a Saturday, but you have to book earlier in the week. All very well, but not much help to those customers whose need arises at the last minute!
We had a last minute need to get a package from Sevenoaks to Hertford, so that our organist had a score to work from in Saturday's concert. Thanks to your fast, efficient and friendly service all was well in the end. Very pleased to recommend you to others in similar need.
Best wishes, Robin
Hertfordshire Chorus
www.hertfordshirechorus.org.uk
---
Thank you for your prompt and efficient manner in which you dealt with my enquiry. Needless to say I shall now use your excellent service in the future whenever I require your services.
Thanks again and best wishes,
John, Andrews Accountancy Services Ltd
---
I found myself recently needing to urgently get a parcel from Tunbridge Wells to Canterbury on a Friday evening with both M25 and M2 at a standstill. Not knowing if there were any bike couriers in the area I stumbled across "Nun on a Bike".
Well let's just say there must have been some divine intervention going on. Ian was about a mile away and just about to pass through on his way to Dartford, so enroute to Canterbury!!! He was willing and able (after a long and arduous day having started at 6am) to run my package down to me post haste!
I was kept informed as to his progress by Carol and he turned up quicker than expected and with a smile on his face! It's nice in this day and age to come across someone who has pride in his work, is happy and smiley and goes out of their way to help you. Thank you Ian (and Carol!) – you got me out of an un-holy mess!
Not sure about a Nun, but you are a Saint!
Thank you so much.
Neil, Odyssey Disco & Photobooth
www.odysseyweddingdisco.co.uk
www.odysseyphotobooth.co.uk
---
Nun on a Bike is the best courier service that I have ever used. Not only are they the best for service and price, they are the friendliest too.
Dr N. J. Mulcahy, Executive Director, World Ape Fund
www.worldapefund.org
---
I would just like to thank you for your prompt and first class service. All completed within a couple of hours with pick up and delivery to meeting. The item may have been small but the job was a big deal. Very professional and am confident that we will have future contact.
Sharon Dobson, John Heyer Paper Ltd, Rickmansworth, Hertfordshire
---
Having been recommended by a fellow courier company we have to say how impressed we were with the service given by yourselves.
We needed samples collected from one address, approved at another and bought to us, and all had to be anonymous. This was all arranged over the phone and went seamlessly, and with the added bonus of updates by phone at every stage.
We would have no doubt in recommending you, and wish you every success
Best regards, Chris, Maidstone, Kent
---
We have been using Nun on a Bike and the lovely Ian since 2010 and we are more than happy with the service we receive.
Ian consistently delivers our tenders on time and we would not hesitate in recommending Nun on a Bike. There really is Nun better!
Clive & Clive
(lovely ladies at RG Group Ltd, Kings Hill, West Malling, Kent :)
---
All I can say is WOW!! You provided a first class service from the moment I called you to enquire about your services. I had spoken to other couriers on the same day and instantly knew that Nun-on-a-Bike was the one for us. I wasn't sure the delivery was going to be possible, collecting from London and delivering to Inverness in just over 12 hours. Fantastic! Receiving regular updates throughout the day really put my mind at rest.
I will certainly be recommending you to anyone requiring a quick and efficient delivery. Well done and thank you so much!!
Miss Lee Oliver
Contractor Interface and Visa Coordinator, NES Global Talent
---
I just wanted to drop you a line to say thank you for the service you provided me with a couple of weeks ago when I left my credit cards and driving licence at home and you managed to get them to Gatwick Airport in time for my flight.
My wife was in a major panic and the flight would have been hell with her ringing in my ear all the way!

Thanks once again!

MARTIN WILKINS Cert PFS
The Independent Mortgage Centre, Ashford, Kent www.imcmortgages.co.uk
---
Carol, a huge huge thank you to you and especially Ian. I've been sent loads of couriers over the years and he's head and shoulders above all others. I do a lot of work with Film Companies etc., and will recommend you to all. Thanks again for coming to my aid at such short notice.
Clare Ramsell, Headcorn, Kent
---
Hi Ian, Just thought I would acknowledge the job you done for me. Passport from Hythe, Kent to Peterborough. Thanks for saving our family holiday. You must have rode like a bat out of hell! I know where to come next time I need a courier!
Jonathan, Hythe, Kent
---
Hi Ian, We looked at your website and testimonials and wanted to add our voice. Such a great service and done with a cracking sense of humour, thank you.
Keep up the god... good work! Your business deserves to flourish and thrive!
Cheers, Wendy, Kent
---
Thanks a lot Ian for the 03:30hrs pick up in Maidstone for Yorkshire – an incredible service. Thanks once again.
Darren, Headcorn, Kent
---
You never fail!
Miles, Tunbridge Wells, Kent
---
Hi! Thanks loads for a fantastic service ...a cracking surprise, you should have stayed for a taste of the cake and a glug of champagne but your utter professionalism obviously prevented this. Amazed you found our house 'cause most deliveries get lost, fair play!
Thanks again for your cheerful, smiling delivery and the care you took with a delicate package "Not a marshmallow out of place!".
Grinning Birthday Boy, Swindon, Wiltshire
---
Moving important and high value items around the country is crucial to our business. Ian is the only courier we would ever use, as he has never failed to meet a deadline, is more than just trustworthy and he treats our clients with the upmost courtesy and respect.

We are delighted to endorse Nun on a Bike's faultless service.

Adam Godfrey, Mark Adam Ltd, Bespoke Goldsmith Jewellers, Tunbridge Wells
---
Many thanks! I found Nun on a Bike on the internet and thought the name was great, but I wasn't sure if you were a serious company able to provide the service I needed... The moment we spoke my confidence was restored. Amazingly, within a few hours the pick-up and two subsequent deliveries were achieved. With contact calls at each stage to confirm delivery I was able to call my clients with confidence, telling them their package was in reception.

Well done, a brilliant bike service, followed up later by a very efficient van service too.

Richard Newbatt, MJW Design & Print Ltd, mjwdesignandprint.co.uk
---
Nun on a Bike provided a first class service delivering a submission for me and helping me meet a very tight deadline. I would not hesitate to recommend or use them again.
Ian and his colleagues were a pleasure to deal with, especially during quite a stressful time!
Kate Boyes FARLA FNAEA MRICS, Alexandre Boyes Estate Agents, Tunbridge Wells, Kent
---
This is the second occasion we have called upon 'Nun on a Bike' to help us with an urgent package in need of a speedy deadline delivery to London.  Ian didn't let us down, providing an absolutely exceptional service. I would highly recommend.
Eva Earnshaw, Crowe Clark Whitehill LLP, Chartered Accountants, Maidstone, Kent
---
Thank you Ian for your excellent service and laughs. It's enough to turn a man to religion!
Michael Clark, Total Orthodontics, Tunbridge Wells, Kent
---
We would just like to say a huge thank-you to the Nun on a Bike for the excellent service that you provided when we had a urgent document that needed to be collected from Reading. Having never used you before we were curious to see the Nun on a Bike!!! The service was excellent and as promised, the document was collected and delivered very quickly in such a small window of time. Hopefully we will see him again with his habit on soon!

Name Supplied, Car Dealership, Tonbridge, Kent
---
This is just to say a big "Thank You" for the excellent service we recently received from you when we had an urgent parcel needing to be delivered to a Hospital in Sutton-In-Ashfield. We had never called you before but you responded immediately and arrived at our office to collect the parcel when you said you would. You kept us informed of the progress of the parcel every step of the way and it was delivered to the correct department safely and on time, in spite of negotiating the hazards of the M25 on a bad day!
Thank you very much and we will certainly call on you again whenever we have another urgent delivery.
Helen Easy, Managing Director, Health Service Associates, Gravesend, Kent
---
Just a note to say thank you very much for your prompt and efficient service you provided us with this week when we needed a key delivered to a customer urgently. I would certainly have no hesitation in recommending your business to others. Thanks for your help.

Kirsten Smith, Hildenborough Volvo, Hildenbborough, Tonbridge, Kent

---
Within 20 minutes of calling Nun on a Bike, Ian was with us and on his way on a busy Friday afternoon through the M25 and M1 up to Scunthorpe with a tight delivery window onto Scotland. Ian kept us updated throughout the evening and confirmed when he arrived early, in plenty of time. He really was a blessing in disguise. I wouldn't hesitate in recommending his services for a speedy, cost effective response.

Andrew Boakes, Managing Director, Southern Salads Ltd, Tonbridge, Kent
---
Wow! You were fantastic! You should change your name from Nun on a Bike to Angel on a Bike because you saved our bacon!
Within 2 hours of finding out a passport had been left at home and needed reuniting with its owner it was done and at a very reasonable price and it was a start of a bank holiday. Thank you all so much for a reassuring friendly efficient service,
Glenda Conner, Tonbridge School, Tonbridge, Kent
---
We required prompt action to take an urgent parcel to one of our customers based in London. With efficiency, Ian acted swiftly, was professional, kept in touch & as a result we would thoroughly recommend his services. Airlec Systems will certainly be using him again.
Sue, Director, Airlec Systems Ltd, Rye, East Sussex
---
Just wanted to say a big thank you for your courier services last week. We had an urgent requirement to get a document signed and delivered to our offices here in Dorset.
Having picked up the document in Maidstone, Kent your guy took it to Maidenhead in Berkshire to get it signed and then brought it to me here in Dorset.
All went without a hitch and from Googling 'motorcycle couriers in Kent' to delivery to Dorset only took 4 hours – fantastic service and very competitively priced. I would not hesitate to recommend your company to anybody.
Jacky. New Earth Group, Dorset
---
I would just like thank you for your fabulous courier service.

We had an urgent need to deliver high value commercial tender documents to NATO in Bruxelles Belgium before the cut off date on a Monday. We only completed our document preparation on the Friday evening which was too late for the DHL collection service to deliver on time before noon on the following Monday. We called you and ask if you could help.

You arrived on our door step within 2 hours and collected the package and delivered to NATO on the Sunday well in time. We could not have completed this with out your support.

A footnote to this is that we won the tender and this is one of the largest contracts we have with NATO.

Thanks again and feel free to pass on my contact details to anybody requiring a reference for your quality of service.

George Sekulla, Managing Director, MOLTEK Consultants Ltd, Horsmonden, Kent

---
I wanted to write and thank you for the bike courier service that you have been providing for HT TAX Ltd for the past two years. We have used your services for urgent documents that needed to reach our clients in London the City and Canary Wharf. I am extremely happy with your service and professionalism. You have always been on time in picking up the Package and call me as soon as you have delivered it. You are reliable and have a great attitude. You do what you say you are going to do and when you are going to do it.
Excellent job. Keep it up.

Helen Tanhaie, HT TAX LTD, Paddock Wood, Kent
---
I would just like to express my heartfelt thanks for delivering my little 18 month old grandson's cuddly toy monkey to him. In the rush to get everything packed up for a short break my daughter forgot to pack Monty the Monkey who is an essential part of the bedtime routine. When bedtime came and there was no Monty my grandson was inconsolible. It was thanks to the compassion of Ian and Carol that Monty was collected and delivered 80 miles away within two hours. A very happy little boy then fell asleep immediately.

Once again with my grateful thanks,
Amanda Manwaring, Staplehurst, Kent
---
We are an international business and often have the need to send important documents urgently, for the past 2 years we have utilised the services of NunOnABike [IB Motorcycle Couriers] and found their service to be of the highest quality and reliability. Short notice collections and deliveries are IB's speciality and we have no hesitation in recommending their services to other clients.

John Ferguson, Director, Arpin International UK Ltd, Horsmonden, Kent
---
NunOnABike [IB Motorcycle Couriers] has been our choice of courier for Norman Collett Ltd for 2 years; he has accommodated all of our requirements without issue. Our fresh produce business relies on our customers receiving samples promptly and in perfect condition. We have always found Ian efficient, prompt and reliable and would recommend his services to any other business.

Ashley Bernhard, Managing Director, Norman Colletts Ltd, Paddock Wood, Kent
---
Fantastic time keeping, nothing is too much trouble, 24 hours a day, 7 days a week, 100% trustworthy, thoroughly recommended.

IR. Diamond Setters, Tonbridge, Kent
---
NunOnABike [IB Motorcycle Couriers] give us a first class service every time. Cannot fault their professionalism. They always give us an honest pick-up and delivery time and always call in when the consignment has been delivered and signed for. I would recommend their services to any other business. Thanks NunOnABike [IB Motorcycle Couriers] for providing a superb service.

Terry Read Jewellers, Horsmonden, Tonbridge, Kent
---
NunOnABike [IB Motorcycle Couriers] has been our choice for urgent same day deliveries for the last 2 years. We have never been let down. Ian has been trusted with valuable consignments and has always shown a high level of professionalism, friendly and helpful throughout. In short; NunOnABike [IB Motorcycle Couriers] offer the level of service you want and expect but that others struggle to deliver.

Will Ripley, Managing Director, Calverley Ltd. Tunbridge Wells, Kent
---
This is just to say thank you NunOnABike [IB Motorcycle Couriers] for your fast and reliable service recently, when I needed you to deliver my passport up to London by 8am It was most good of you to seek out my addressee at his home when he turned out not to have reached the office. I will certainly come to you next time I need a reliable courier.
Ian Howard-Williams
---
I cannot recommend NunOnABike [IB Motorcycle Couriers] highly enough; it is a pleasure to deal with such a professional company, the service is always prompt, reliable, polite, helpful and excellent value for money. When you have an urgent same day parcel NunOnABike [IB Motorcycle Couriers] is the company for you. Whether you contact them early in the morning or early evening Ian will always do all he can to accommodate you. I would not hesitate to recommend NunOnABike [IB Motorcycle Couriers] to anyone looking for a fast, prompt service.
Thank you for running such a trusted and reliable company. The service is second to none. Long may our business relationships prosper.
---
Sweet Success
We would like to thank IB Motorcycle Couriers for their excellent service in delivering our products to the Silvertown Tate & Lyle Sugar Refinery recently.

Our products were urgently required to monitor instrument air through a new analyser system at the refinery in Silvertown East London. Our combined service has allowed MPB to secure another new and very satisfied customer.

Thanks again and we are pleased to confirm we would not hesitate to use IBM Couriers again for any future urgent deliveries.
With kind regards,

Ian Glascott, Managing Director
MPB Industries Ltd, East Peckham, Kent
www.mpbflowmeters.com